What it feels like to not be in Calcutta during Pujo
There is no shokolare Anjali, the smell of dhunuchi. The new clothes are lying in the cupboard but there is no excitement to put them on. Maa is not calling for me from the kitchen to tell me to get ready for shondher aarti. I miss the smell of Pujo in air. I miss Pujo.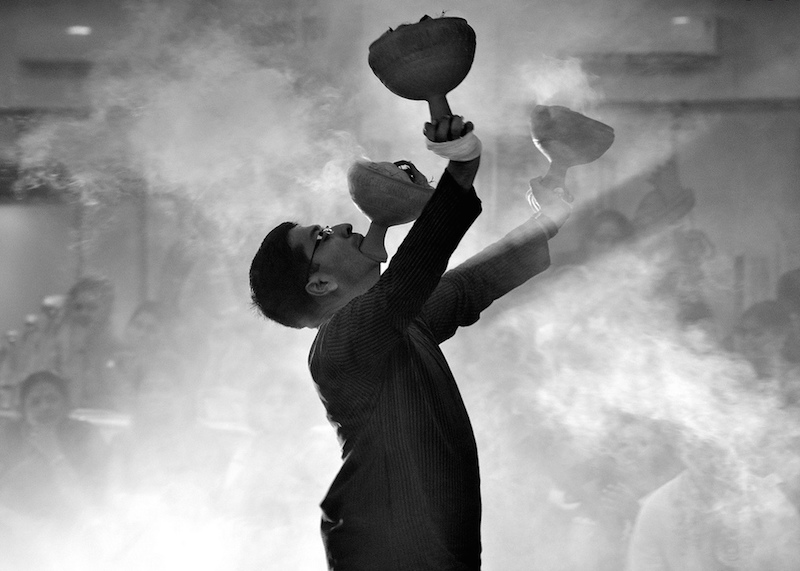 This is a celebration, a feeling where we welcome Durga Maa, in all her glory and pamper her and celebrate with her, to the peak of festivities. Mishti is not just a dessert anymore, luchi mangsho is not just a nomenclature, it is, in fact, a way of our celebration. Arslan biryani, midnight Pandal hopping, some Park Street beer evening, and coming to back to para adda, we forget the monotony, we leave the reality behind, we laugh, dance, sing, and feast.
Pujo away from Calcutta is painful and one doesn't realize this till they leave and move far far away. There aren't just those 10 or 20 reasons to visit Calcutta during Pujo. There are zillion reasons to do so and unless and until you do, you wouldn't even feel the enigma of the festival. There is a different madness that you have to immerse yourself into during those 6 days of celebration. It is more cultural than religious, always remember that. There is nothing more to this than pure happiness. The family becomes friends and friends become family. You will be dining with strangers and then bonding with them on the taste of the food you will be gorging on.
Durga Pujo in Calcutta is not just an excuse to roam around all day and celebrate the festivities but is also an opportunity to showcase untold talent –be it by lighting makers, dhakis, idol makers, or skilled Pandal artists. Those month-long preparations of making pandals to stand out as the grand and the most unique, that people have ever witnessed are what Pujo stands for. Colours, themes, and innovative designs- look and find what may please your eyes and leave an impression in your mind and heart for the rest of your days to come. Every lane, every alley will transport you to a different era with the feels of their pandal and Pujo. The abundance of decorative lights all along the streets with the bright art and the resonance of music is a treat of glitters and tunes for you. You will be spoilt for choice.
Siidhoor khela amusing you on your last day while people will cry that Maa has to return back. Dhaak-dhol is the tune of the season and you'll tap your feet at the bare minimum of celebration.
Pictures in your camera, moments in your heart, you will bundle them all towards the end of it. For me, nostalgia has just kicked in and I assure you this is going to hang around for the longest time now. Till then, below I wrote something that truly brings out the bong in me.
Pandal hopping holo ki Barir Pujo,

Baarite luchi mangsho, nahole Arslan theke Biryani.

Ektu Maddox Square giye dekha dekhi,

Othoba para te cholo ektu adda maari.

Stager natak dekhte boshbe ki,

Dhunuchi naacher dhune naachbe.

Korte korte chole galo shoshti,

Eshe gelo nobomi.

Shei je Maa eshchilo,

Chole jaabar somoy eshe gache.

Bishorjon e naachbo aamra,

Aasche bochor aabar hobe,

Eyi khela, pujo, bhog aar shujok.
For translation, please leave a comment, will be happy to translate. 🙂